NEW SESSION STARTS June 2021
The Project of Primary Health Care offers Freedom From Smoking® – an 8 sessions group workshop for clients, completed in 7 weeks. Meetings are on 06/14, 06/21, 06/28, 07/05, 07/07, 07/12, 07/19, & 07/26. Meeting time will be determined.  Sessions will be facilitated by Anneke Gustafson, LISW and Megan Campbell, Pharmacist.
Interested participants are encouraged to reserve their spot by calling Anneke at (515) 248-1825, or Megan at (515) 248-1590.
ABOUT THIS PROGRAM
This in-person group workshop includes eight sessions with a small group of people. Led by a certified facilitator, the program features a step-by-step plan for quitting smoking and transitioning to a smoke-free lifestyle. Each session is designed to help smokers gain control over their behavior, and because no single quit smoking plan is effective for all smokers, the program has a variety of evidence-based techniques for individuals to combine into their own plan to quit smoking. The clinic format also encourages participants to work on the process and problems of quitting, individually and as part of a group.
A Freedom From Smoking® Group Clinic will help you learn how to overcome your tobacco addiction so you can enjoy the benefits of better health, extra money in your pocket and healthier relationships. Held in small group settings you'll learn about:
Medicines that can help you stop smoking
Lifestyle changes that make quitting easier
Preparing for Quit Day
Managing stress
Avoiding weight gain
Developing a new self-image
How to stay smoke-free for good
Through eight sessions, individuals are able to work through the quitting process together. Eight weeks may sound like a lot of time, but research has proven that the more time a smoker spends in a supportive situation, the more likely he or she is to succeed. People who use the program are six times more likely to be smoke-free one year later than those who quit on their own.
The Facilitators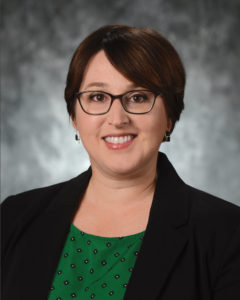 Anneke Gustafson joined The Project of PHC in September of 2015 as the behavioral health consultant. She received her bachelor's degree from the University of Iowa. She graduated with her master's in social work in 2008 from the University of Iowa. Prior to joining the team at The Project she developed and managed several mental health and disability programs.
Since 2008 Anneke has provided therapy services to individuals, groups and families. She has worked in community mental health for the last 18 years.
The Facilitators
Megan Campbell joined The Project of PHC in September of 2017 as a Pharmacist with a certification in HIV (AAHIVP). She received her Doctor of Pharmacy degree from Creighton University and has been involved in pharmacy and HIV care ever since.
Megan provides pharmacy services to individuals & groups at the PHC University Clinic and within the Project. She enjoys helping patients improve medication adherence and overall health.