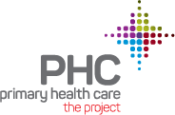 About Us
Our Story
What started as a coalition of dedicated volunteers in 1987 is now part of a community health center with a host of services to support and empower people living with HIV and those vulnerable to HIV.
Our goal is to provide confidential, free or low cost services to help people living with HIV move through the stages of HIV medical care. From the time of diagnosis, our staff help patients connect to care, access resources that will help them achieve the best possible health outcomes and overcome obstacles that many stand in their way to a long and happy life. We also focus on prevention, providing outreach and access to the most effective tools to prevent HIV infection.
The resources available include a prevention testing and educational outreach program, HIV and primary medical care, dental care, case management, mental health services including support groups, medication management, and assistance with health insurance and prescription coverage.
1987
A volunteer coalition began addressing HIV in the Des Moines area.
1988
Primary Health Care was funded to provide HIV medical services and became a Ryan White Title 111b provider in 1990.
1990
The Mayor's Task Force on AIDS, recommended opening a social service agency.
1993
After opening its doors in 1991 the AIDS Project of Central Iowa (The Project) became a 501(c)3 non-profit organization.
2013
The Project merged with Primary Health Care, to form The Project of Primary Health Care. The expansion brought medical and social services under one roof, reduced overhead costs, and expanded resources available to clients.
2019
The Project commemorated World AIDS Day with a memorial event at The Blazing Saddle.