Joyful Deviancy Memoir Workshop
Open to all!
Sundays, 3PM – 5PM
Jan. 7 – May 5, 2024
University Medical Clinic
1200 University Ave, Des Moines
Use the south door entrance
Join this 15-week Herstory Writers Network (HWN) memoir workshop to break free from the bonds of shame and stigma. Explore how stigma and desire intersect in your life. Share your greatest joys without fear, as we reveal how social systems silence desire and work towards liberation. Open to all who've experienced stigma, with a focus on those who've faced incarceration, live with HIV, or have used drugs.
We'll assess your progress based on attendance, check-ins, and an exit interview. Our aim is to have at least eight active writers throughout the course. Through this journey, we'll empower writers to navigate life, take control of their well-being, and engage in their communities. Successful participation can reduce recidivism for formerly incarcerated individuals and provide support for their needs.
This workshop is funded by Humanities New York, with the goal of creating a nationwide curriculum for teaching memoir in prisons, aiming to change perspectives, policies, and hearts. Writers may be financially compensated if their work is included in the curriculum.
Writers are not required to disclose their HIV status or sensitive information. You have the option to use your legal name, initials, a pseudonym, or publish anonymously if you choose to share your work.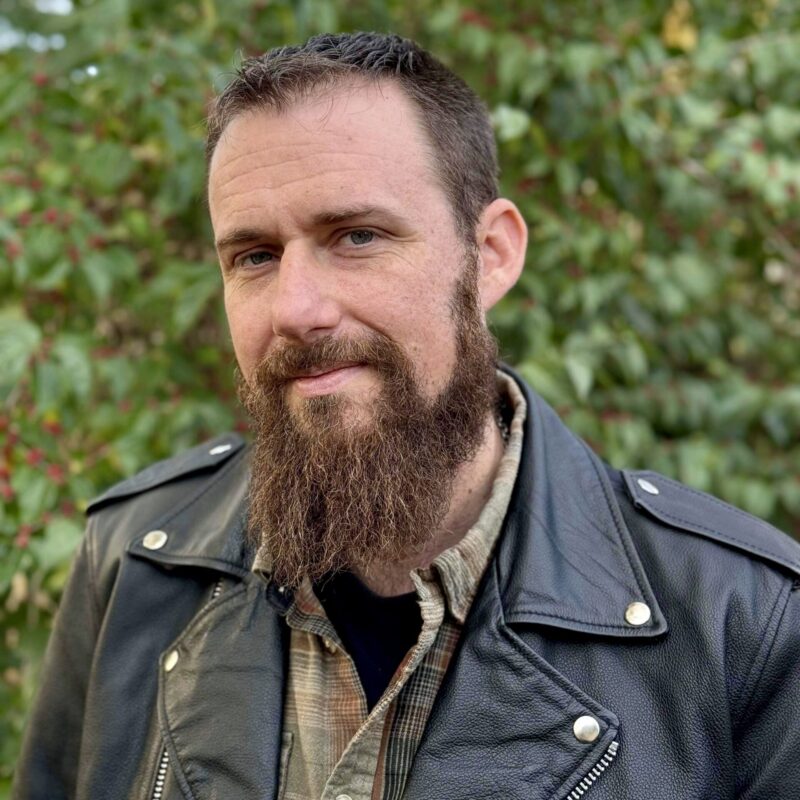 Chad Seader
Facilitator
Chad is a member of The Project's Prevention Advisory Board and an English professor at William Penn University. He serves as an editor for The Community Literacy Journal and has worked with formerly incarcerated writers since 2012. Since 2021, he has been facilitating workshops with Herstory and is also the coordinator of Herstory's graduate fellowship program.