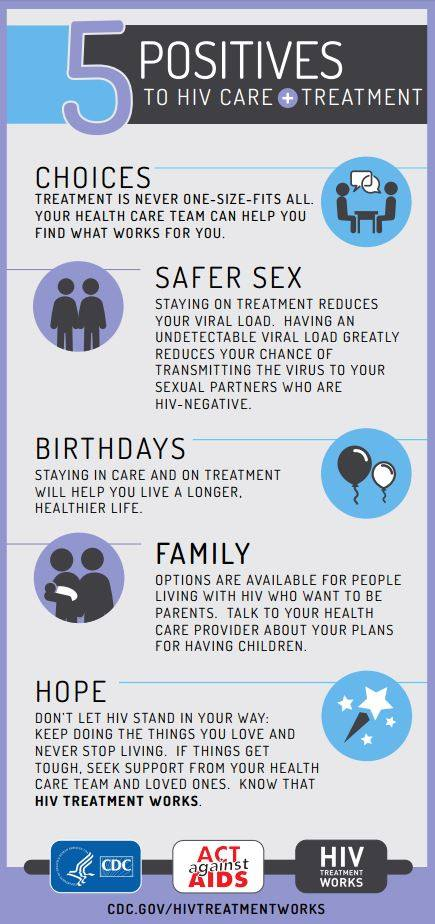 CHOICES – Treatment is never one-size-fits all. Your health care team can help you find what works for you.
SAFER SEX – Staying on treatment reduces your viral load. Having an undetectable viral load greatly reduces your chance of transmitting the virus to you sexual partners who are HIV-negative.
BIRTHDAYS – Staying in care and on treatment will help you live a longer healthier life.
FAMILY – Options are available for people living with HIV who want to be parents. Talk to your health care provider about your plans for having children.
HOPE – Don't let HIV stand in your way. Keep doing the things you love and never stop living. If things get though, seek support from your health care team and loved ones. Know that HIV treatment works.
Are you new to the area and looking for HIV services? Are you recently diagnosed? Need to get back into treatment and care? We are here to help!
Call us at 515-248-1595 to set up an intake with a Case Manager and/or Nurse Care Manager.