The term "social support" often appears in discussions of relationships. Social support means having friends and other people, including family, to turn to in times of need or crisis to give you a broader focus and positive self-image. Social support enhances quality of life and provides a buffer against adverse life events.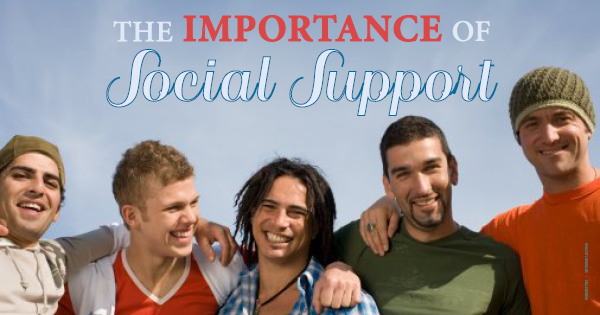 Social support can take different forms: 
Emotional (sometimes called non-tangible) support refers to the actions people take to make someone else feel cared for.
Instrumental support refers to the physical, such as money and housekeeping.
Informational support means providing information to help someone.
One of the earliest studies on the physical and psychological health benefits of social support was in 1905. Dr. Joseph Pratt, an internist from Boston, gathered a group of tuberculosis patients together to educate them about hygiene in relation to their illness. This "support group" provided early evidence of the power of psychological support in physical health and healing.
How can I benefit?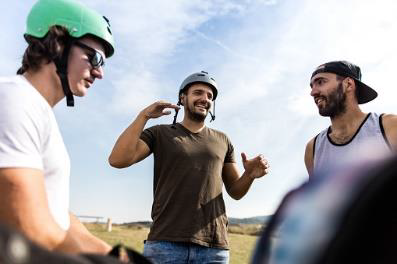 Social support, whether from a trusted group or valued individual, has been shown to reduce the psychological and physiological consequences of stress, and may enhance immune function. Social networks, whether formal (such as a church or social club) or informal (meeting with friends) provide a sense of belonging, security, and community.
In fact, social support is now proven to be a literal lifesaver. People that are supported by close relationships with friends, family, or fellow members of a church, work, or other support groups are less vulnerable to ill health and premature death. Individuals afflicted with leukemia or heart disease have higher survival rates if they have extensive social support. There is also a strong tie between social support and measures of well being. Those who have close personal relationships cope better with various stressors, including bereavement, job loss, rape, and illness.
Are there any cautions?
With any social support network, make sure you feel comfortable with the group's beliefs, practices, and expectations. While it's unrealistic to think you'll never experience any disagreement with your friends, family, or other social support networks, remember that spending time with them should make you feel accepted, peaceful, and energized, not coerced or anxious.