How To Get PrEP at The Project
Updated May 4, 2020
If you are unfamiliar with PrEP, it stands for "Pre-Exposure Prophylaxis," which is a fancy way of saying that the medicine is used to prevents HIV by protecting you before you are exposed to it.
There are two medications now  available for use as PrEP: Truvada and Descovy. They are essentially the same medication, except Descovy is better for people who have kidney issues or osteoporosis. Descovy for PrEP is recommended to prevent HIV for people at risk through sex, excluding people at risk through receptive vaginal sex.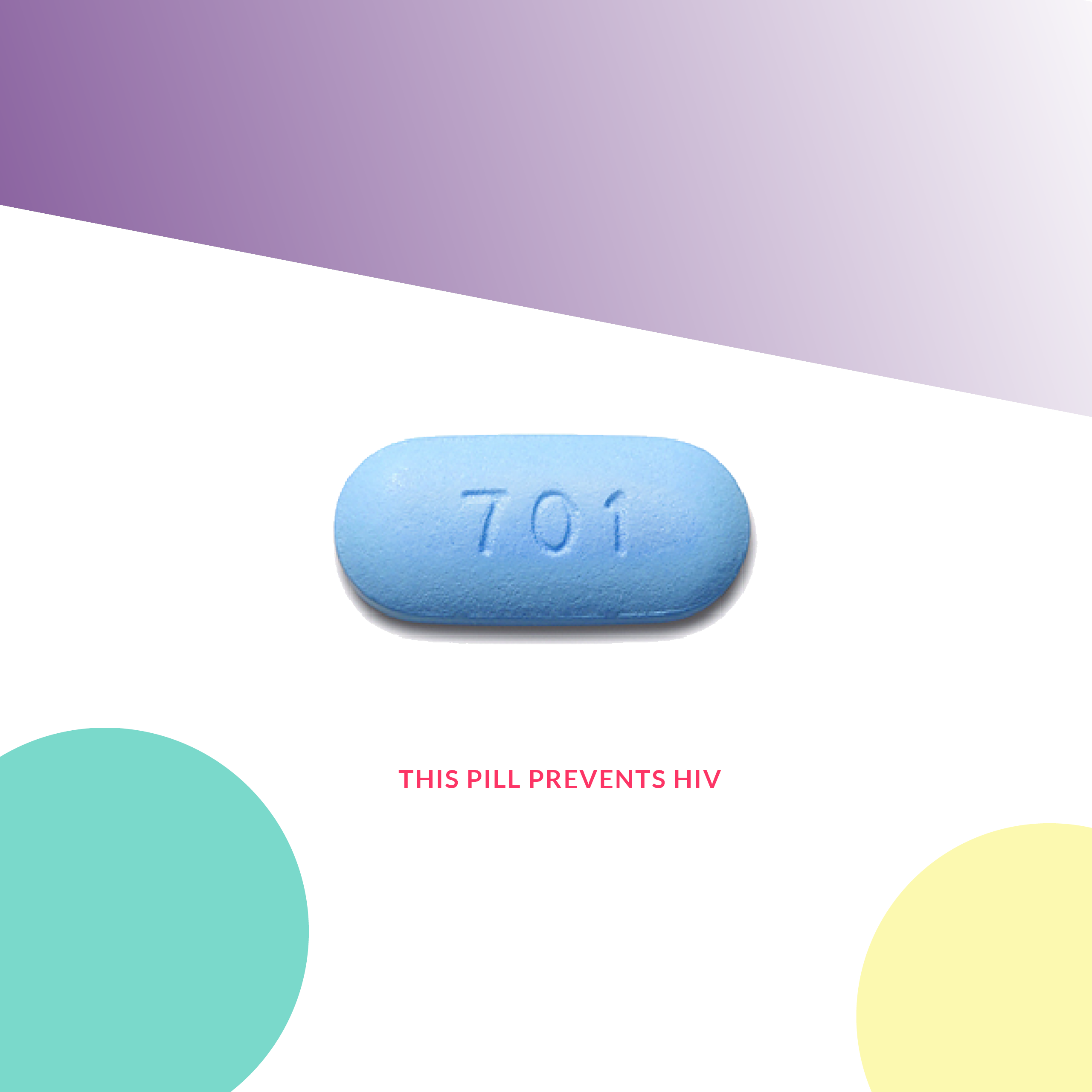 PrEP, when taken as directed, reduces the risk of getting an HIV infection by about 99%. That means it is more effective at preventing HIV than condoms alone. It does not prevent other STI's (sexually transmitted infections) like gonorrhea, chlamydia, or syphilis, so we still recommend using condoms to prevent those infections. 
So… How Do I Get on PrEP?
The answer is easy: come see us. Schedule a Prevention PrEP Consultation with the Prevention team at The Project. During your meeting with us, we'll provide a free rapid HIV test to find out your HIV status.. Once we have a negative or non reactive result for HIV, we will help you navigate how to pay for PrEP. We'll also get you set up to see one of the health care providers at Primary Health Care who are knowledgeable about PrEP and can provide a prescription. In most cases, we can get you an appointment with the provider on the same day as your initial consultation, although there could be a wait.
Meeting with Your Provider
When you meet with your new PrEP provider, they will conduct a basic health exam and identify if you are a good candidate for PrEP. People who are at a higher risk of being exposed to  HIV and who have healthy kidneys are generally considered good candidates for PrEP. If you both decide PrEP is right for you, your provider will write you a prescription that same day.
Good news! Primary Health Care has a pharmacy just a few steps away from your doctor's office, located at the University Clinic. If you choose, you'll be able to pick your prescription up there. We are also now able to mail your PrEP prescription to you each month at no extra charge.
After your first visit with your PrEP provider, you'll need to stop back in three months to see your provider again to make sure your kidneys are healthy and that you're still HIV-negative.
Three months after that second appointment, stop back and see the Prevention Team for your regular HIV & STI screening. Then three months later, get your kidneys checked with your PrEP provider (and so on). It gets kind of confusing, but we'll help you navigate it. Basically, we'll be seeing your smiling PrEP-friendly, HIV-preventing, sexual health-warrior face at Primary Health Care every three months. We can't wait to see you.
PrEP if You're Not in Des Moines
Besides our five locations in Des Moines, we also offer PrEP services in Marshalltown and Ames. The visit schedule looks slightly different, so call us at 515-248-1595 and ask for a Prevention Specialist to get things in order.
If you're not near any of our clinics, fear not! We have a great partnership with TelePrEP Iowa which is based out of the University of Iowa. They can prescribe PrEP through a video or telephone consultation and connect you with a local facility to get your labs drawn.