March 31 is recognized as International Transgender Day of Visibility. This is an annual event celebrated around the world! The purpose is to celebrate transgender and non-binary individuals while bringing awareness to the discrimination we are still battling.
Visibility plays a crucial role in providing representation. When we see people who look like us, it becomes easier to express ourselves. When we see people navigating the same hurdles, there becomes a sense of unity. Personally, visibility allowed me to be curious about my gender identity and expression. Representation on social media provided me with the language I needed to begin my own transition with my PCP and mental health therapist. I have built a safe social network for myself. Suddenly, I don't feel like such an outsider or like something is wrong with me. I'm rather fortunate to have access to affirming care. Affirming-care saves lives. It continues to save mine and countless others. If childhood me could meet the adult me, they would be in awe. I am able to comfortably and authentically express myself. Nine-year-old me is no longer confused why my chest didn't look like my dads. Twenty-six-year-old me just received my prior authorization for top surgery, the process of masculinizing my chest!
Visibility plays an additional role by bringing awareness to discrimination that trans and non-gender conforming people are facing. The American Civil Liberties Union was tracking 29 anti-LGBTQ+ bills at the beginning of this legislative season (ACLU, 2023). 12 of these bills directly relate to our trans youth and their education (ACLU, 2023). Examples include but are not limited to- potentially forcing teachers to out their students to parents, limiting education and resources. There are four healthcare bills related to gender-affirming care, creating criminal penalties for those providing this care, blocking funding to medical centers that provide gender-affirming care and blocking health insurance coverage for transgender folk (ACLU, 2023).
To the trans and gender nonconforming individuals reading this, you are seen and you are valid.
To the allies reading this, continue to be aware, educate, and advocate. Check in with your trans and nonbinary pals. Listen to our stories. Hopefully, one day, our trans and nonbinary folk will be more than visible, we will thrive.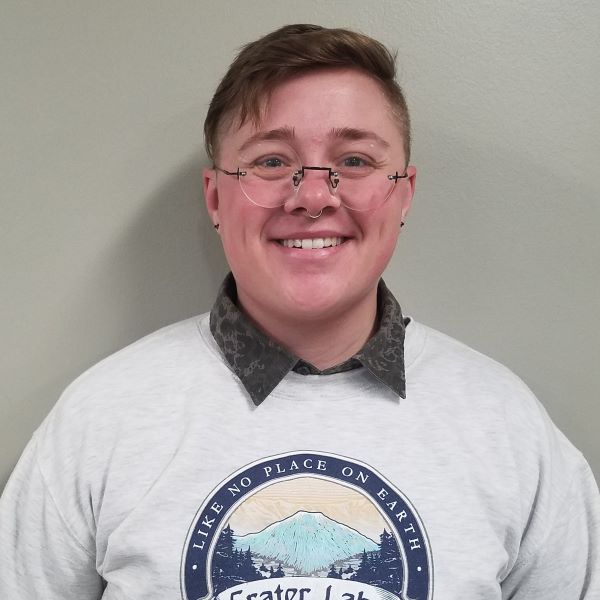 Shi Wittwer, Case Manager
he/him/his