Get ready to join The Project of Primary Health Care in celebrating Pride Month and the vibrant LGBTQ+ community! As a long-standing advocate and supporter, we invite you to visit our booth/ mobile health unit at Capital City Pride on June 9 -11. We'll be offering free and confidential HIV, HCV, STI screenings, and Mpox vaccine, ensuring your health remains a top priority.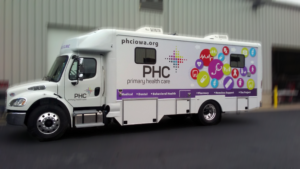 Getting tested is an essential step towards your well-being, and we encourage everyone to take advantage of this opportunity. Our knowledgeable and compassionate team will be available to provide you with personalized care and answer any questions you may have. Discover more about our comprehensive services, learn about HIV and STI prevention, and find valuable resources to support your overall health.
But that's not all! In addition to the screenings, we have lined up a range of fun activities and exciting prizes for you to enjoy. So, mark your calendars, gather your friends, and come experience the vibrant atmosphere of Capital City Pride. Together, we can celebrate the spirit of inclusivity, strengthen community bonds, and make a positive impact on the lives of LGBTQ+ individuals.
Don't miss the opportunity to connect with The Project at Capital City Pride on June 9 -11. Let's prioritize our health, celebrate diversity, and have a fantastic time. We look forward to seeing you there!